Ladder
A great fit for small business sites
1 WordPress install
Free site migration
10,000 monthly visits
4GB disk
250GB bandwidth
No overage charges
Free SSL certificate
CDN (+$10/mo)

Escalator
Whoa, baby, things are getting serious
1 WordPress install
Free site migration
20,000 monthly visits
8GB disk
500GB bandwidth
No overage charges
Free SSL certificate
CDN (+$10/mo)
Access to all of our fancy features!

Elevator
When your site is boss
WordPress install(s)
Free site migration
20,000+ monthly visits
Over 8GB of disk space
1TB bandwidth
No overage charges
Free SSL certificate
FREE CDN
FREE staging sites
Access to all of our fancy features!
FAQ's to Help You Sleep Better
WordPress hosting questions we hear a lot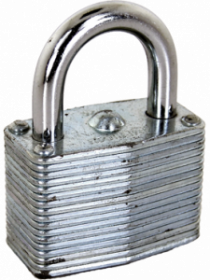 SSL certificates come standard with all hosting plans!
Remember Our Boss Features
Need more convincing? Here's a laundry-list of features that make Digital Elevator the preferred hosting solution for our clients, developers, and other creatives.
HACKER-PROOF SECURITY
Rest assured your sites are always protected. Plus, we'll clean up malware for free! Spam busters!
LIGHTNING FAST SPEEDS
You, and more importantly, your visitors, will be happy with websites that perform the way they are expected. Fast!
MADE FOR WORDPRESS
WordPress is the most widely-used website platform in the world. What can we say? We're capitalists.
NIGHTLY BACKUPS
Your website gets more action than you ever will with nightly backups. Unlike your relationship, they come with one-click restore options.
GLOBAL DATA CENTERS
Having data centers closest to you means you have the best speeds possible. And yes, we even have them in Canada, Europe, and Asia.
SSL INCLUDED FREE
Google recommends it, hackers hate it, and visitors trust it. SSL is a beautiful thing to have, especially when it's free.
Again, billions of amazing features that make us unique!
or at least 10+
WORDPRESS-SPECIFIC HOSTING WITH SERVER-SIDE CACHING
FREE MIGRATIONS
FREE SSL CERTIFICATES
ENJOY VPS (NOT SHARED!) SERVERS
24/7 WORDPRESS SUPPORT
HACKER-FREE SECURITY AND MALWARE PREVENTION
NIGHTLY BACKUPS (AND ONE-CLICK RESTORES!)
12 SERVER LOCATIONS GLOBALLY
REMARKABLE UPTIME
RECOMMENDED BY WORDPRESS.ORG
PLAN UPGRADES AVAILABLE ANYTIME
ERROR LOGS, ACCESS LOGS, AND SLOW ERROR LOGS MONITORING
NGINX WEB SERVERS (FASTER THAN APACHE)