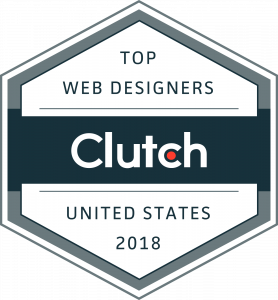 At Digital Elevator, we understand the digital world.  We have a solid digital strategy that is accompanied by our willingness to deliver anything to our clients.  We will work with you to bring your dream to life by understanding what makes your customers tick and using this to drive fast results for your team. We understand the future of digital marketing and how marketing trends fit into tech industry as a whole.
This expertise has earned us recognition as an industry leader for digital marketing on multiple platforms. We strive to offer the best services to our clients and deliver them in the exact way they are needed. Recently, we have connected with Clutch.co, an independent third party website that publishes unbiased reviews on B2B companies around the world, which helps companies find the services they need for future projects. Clutch creates profiles for companies in a variety of service areas, such as online marketing companies and PR firms.
In our time on Clutch, we have been highlighted as a leader for our diverse services. Most recently, we were ranked as one of the top web design companies in Florida! Leaders are chosen based on their extraordinary ability to deliver and high ratings based on client reviews. They have also earned us a spot on the new visual portfolio platform, Visual Objects, and on Clutch's sister site, The Manifest. All websites feature top companies across a variety of segments and industries, guiding B2B buyers through their quest to find an ideal service provider, and we are proud to be marked as one of the best digital marketing agencies in Florida.
"In today's competitive digital landscape, having a unique and eye-catching design for your website is essential to stand out from the crowd," remarked Clutch Business Analyst DJ Fajana. "These leaders have not only demonstrated creativity and a deep understanding of the industries they work in, but they ensure that their clients are informed and happy throughout the entire design process."
At Digital Elevator, we understand how important digital marketing is now and will be in the future.  We want to transform your business so there is no fear of where it will go in the future. Thank you to all of you for contributing to our success and we can't wait to continue this partnership!