Startup Launches and Gets Acquired in Under Two Years
Company & Client Overview
Allocable was a productivity analytics company that focused on partnering its business intelligence software with companies that used billable hours. Operating from a lean team of executives and developers, the goal from the start was to build the company to sell it to a big player in the billion-dollar SaaS space.
Because CEO Robert Wells wanted a turn-key digital marketing partner with extensive experience with SaaS marketing and fast-growing startups, he teamed up with Digital Elevator to become an extension of his development and executive team.
In its earliest stages, Allocable was providing a SaaS product companies didn't know existed. It had feature sets of other productivity tools, but was ahead of its time in terms of the actual capabilities. They also had an extremely thin website, with little descriptive content on who the product was for, how it would help them, and why they could save tons of money by using it.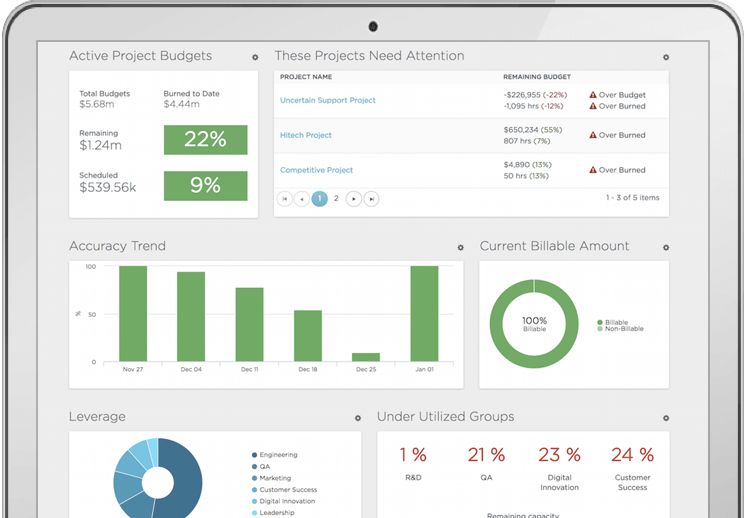 To kick things off, Digital Elevator helped the Allocable team map out the website that would cater to the end-user and to search engines. We created feature pages and sub-pages, pages by role, and helped with the call-to-actions, messaging, and email automation and workflows for a free trial.
After these foundational settings were laid, we developed an extensive content marketing plan and helped the company create buyer personas so they could target their audience with precision. As the company was still trying to get in front of the right audience, we created a brand awareness campaign utilizing in-depth whitepapers and pay-per-click ads. We even helped with a quick software overview video that helped bring home the professionalism of the company and followed up all of our work with ongoing SEO and strategic consulting services that eventually led to the companies acquisition.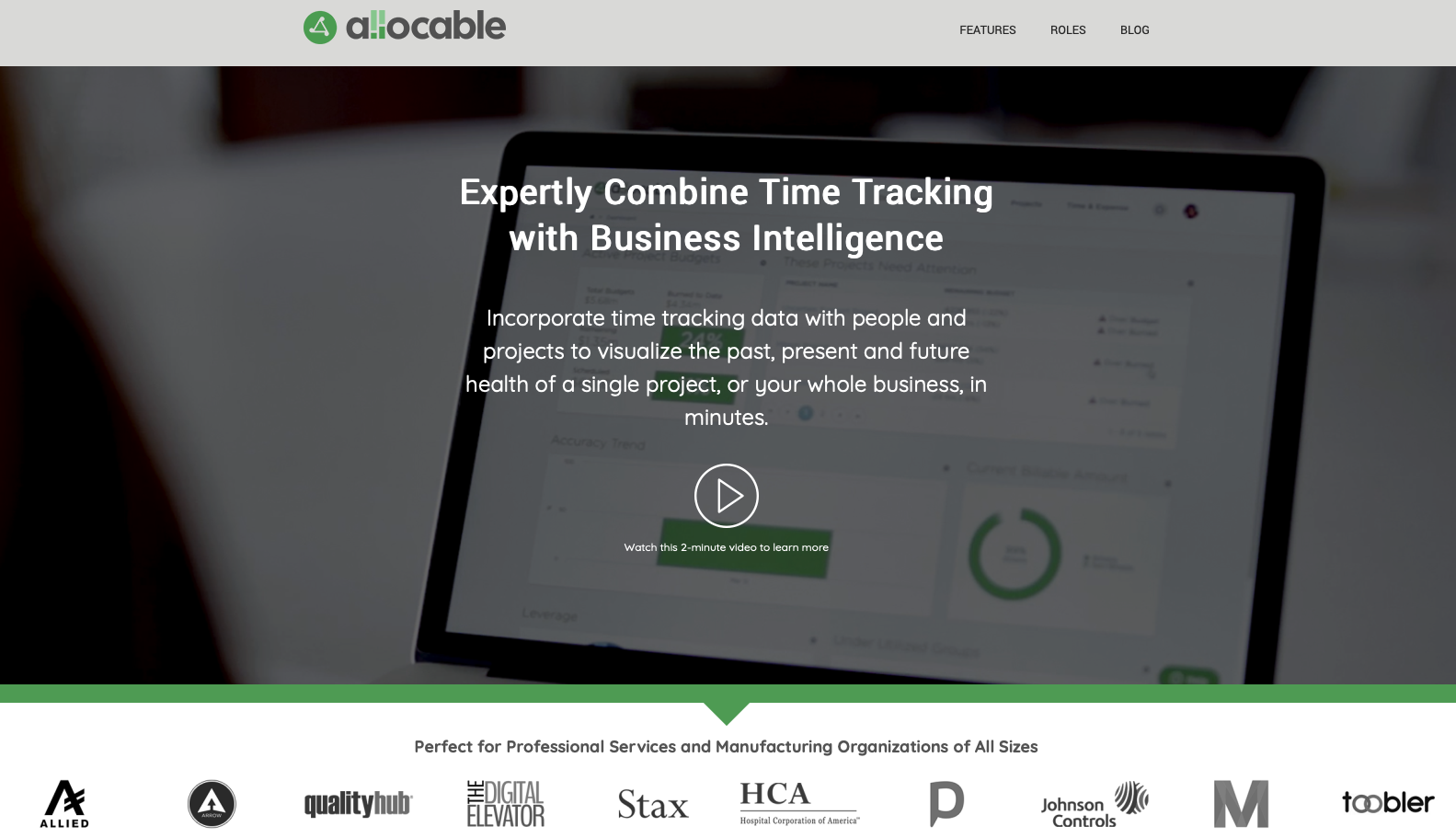 Website development
Graphic design and branding
Content marketing
PPC
SEO
Email marketing
CRM integration
Strategic consulting
"We have a sufficient team on the product development side, but we were lacking resources on the marketing and sales side. It was too costly to hire staff, so we started looking for a digital marketing and SEO vendor to help build our brand and extend our reach.
Digital Elevator treats you like family and they actually care very much about your success."
Robert Wells
CEO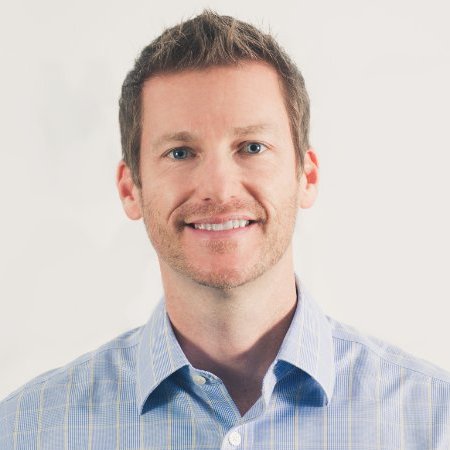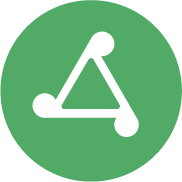 While we certainly won't take the credit for an awesome product, incredible team, and innovative thinking, we'd like to think we had our part in helping Allocable exit. Their parent company was sold along with Allocable to a multinational firm, putting the launch to exit timeframe just under two years.
Schedule a discovery call